Links
4A Toll Switch
C&P Telephone Company of Virginia
Grace Street Richmond, Virginia
1954-1981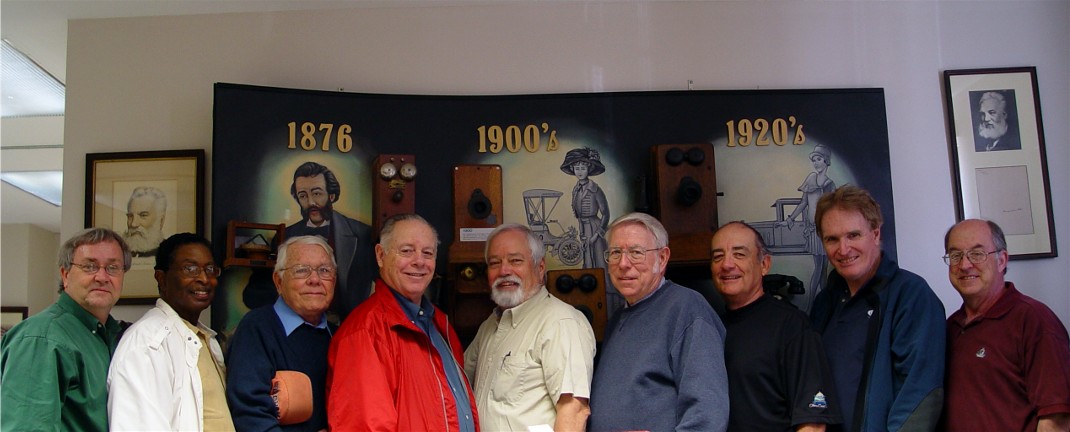 2009
Curtis Anderson, Charles Trent, J.A. Winchler, Herb Wolverton, Taise Kiser, James Childress, Wilson Turner, Dick Kennedy, James Johnson
Telephone Pioneers with service from 1948 to 2009, this group continues to enjoy talking about the days when they worked
together in Grace Street on much of the equipment now on display at the museum. "We were part of it! ".

Copyright © 2006 www.wcast.info - All rights reserved. Disclaimer.