Appomattox Chamber Society (ACS)
The Appomattox Chamber Society (ACS) focuses on the performance of Baroque and early Classical Chamber music on period instruments. Chamber music was typically written for groups of two to five musicians and was intended for small, intimate settings. ACS draws from musicians playing recorder, baroque flute, baroque violin, and viola da gamba, to present pieces with a variety of instrumental combinations. In addition to the musical presentation, ACS enjoys acquainting its listeners with some interesting history about baroque and classical music, instruments, and composers.
The Appomattox Chamber Society will be
giving a free public concert at St. Paul's Episcopal Church
in Petersburg VA at 6:30pm on Friday Sept 11, 2009.
This is part of St. Paul's Concerts by
Candlelight series in conjunction with the monthly Friday for the Arts
Festival. The concert will feature:
Handel's Watermusic suite in G major
A quartette by Charpentier (originally for four viola da gambas)
Concerto in E minor by Boismortier
Instrumentation will include Flute, Oboe, Violin, Viola, and Cello.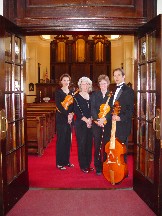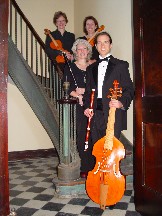 Click on each slide to enlarge.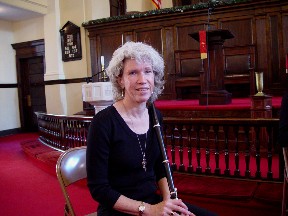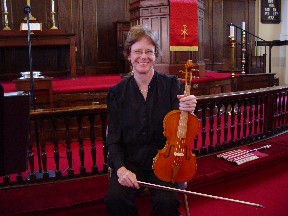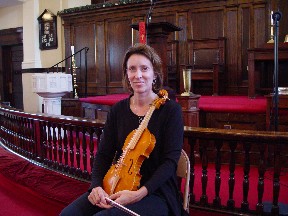 Video Clip 1 Video Clip 2 Video Clip 3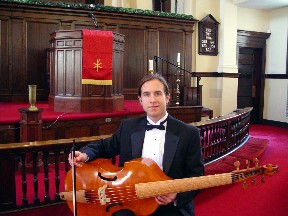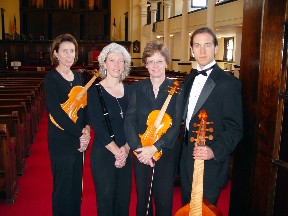 Martha Reiss baroque violin
Heidi Csallner baroque violin
Kathy Whittle baroque flute and recorder
Jonathan Shockley baroque flute and viola da gamba
Recent concert at Blandford Church in Petersburg, Virginia


Copyright © 2008 Appomattox Chamber Society (ACS)