Petersburg's Hidden History - First Musical Instrument in a Church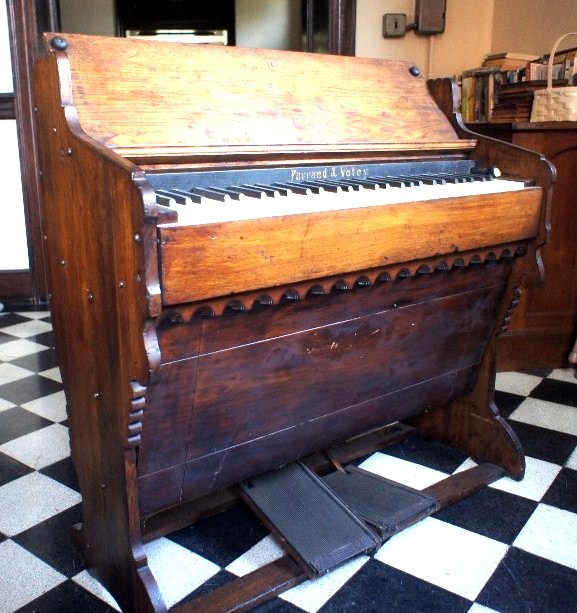 First musical instrument for worship introduced in Petersburg c1858
Parrand & Votey Pump Organ
Petersburg Virginia was listed as one of only twenty four urban areas
in the first United States censes dated 1790 and had already made its
mark in history. Much of that history is still visible in the city today preserved in time.
However, within the city walls of visible history lies yet another layer of hidden history.
One example is the first musical instrument used in worship now located in the Narthex
at Trinity Church at 215 S. Sycamore Street.
Church records dated 1858 indicate that a meeting was held to purchase a Melodeon
to help the newly formed Market Street Church and choir of mostly
young people to "guide us" instead of using a tuning fork just for "pitch",
according to young member J. Pinkney Williamson. "The idea of this little young, proud
set of Methodist introducing instrumental music in the church, when there
was no such thing in any other church in town, caused a commotion."
"When the question was called, all but two voted for an instrument, and later
it was made unanimous" recalled Williamson, then church historian, in his
sketch of history dated 1917. Market Street Church replaced the Melodeon in
1875 with a pipe organ at a cost of $30,000. When the church moved in 1923
to its present location on Sycamore Street and renamed Trinity Church,
the Melodeon was moved and is now on display as Trinity continues weekly
services today using a Estey Pipe Organ manufactured by Rieger Co. of Maryland.
The present building was designed by architect R.E. Mitchell and constructed
of Indiana limestone. The Georgian revival structure was inspired by St. Martin
in the Field Chapel near London, England with outstanding acoustics ideal
for musical programs. Community Concerts are regularly held and open
to the public in keeping with the mission of Historic Petersburg Foundation, Inc.
to promote the widespread knowledge of the city's unique architectural
and historical heritage. On Saturday April 12, 2014 at 2:00 P.M. the public
is invited to an Organ and Piano Duet Concert with other guest musicians
conducted by Jamie Burnett, a Dinwiddie Country Public School music teacher and church organist.
The program includes a selection of favorite hymns and popular medleys followed
by a light snack reception. A love offering will be taken.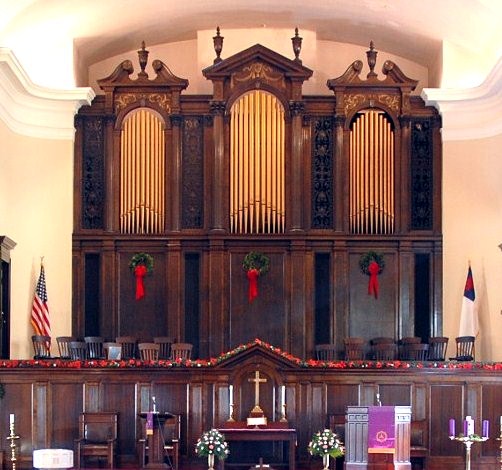 Trinity Church continues weekly services today using the Estey Pipe Organ c1900
manufactured by Rieger Co. of Maryland..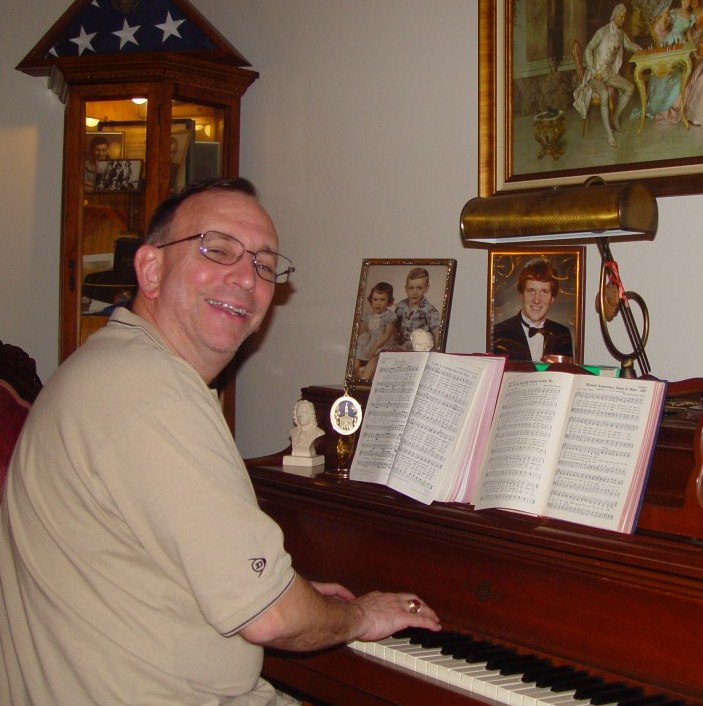 Jamie Burnett, organist for Trinity, and music teacher for Dinwiddie County Public Schools and
private teacher received his BM degree from Carson -Newman College in Jefferson City, TN. in 1982.
He received his MCM from Southern Seminary in Louisville, KY. in 1984.
He presently teaches over 700 students in both public and private settings.
Jamie was inspired by his Petersburg High School teacher Fely Thompson and choice a career in music.
Jamie was music director and organist with Third Presbyterian Church of Petersburg before
becoming organist at Trinity in 2011. Jamie continues his education taking seminars and classes each summer.
Copyright © 2014 Trinity United Methodist Church in Petersburg, Virginia - All rights reserved.
James River District of the Virginia Conference United Methodist Church
able 2.  Population of the 24 Urban Places:  1790

Source:  U.S. Bureau of the Census
Internet Release date:  June 15, 1998

-------------------------------------------------------------- 
Rank   | Place                                   | Population
--------------------------------------------------------------
   1     New York city, NY *.....................      33,131
   2     Philadelphia city, PA *.................      28,522
   3     Boston town, MA *.......................      18,320
   4     Charleston city, SC.....................      16,359
   5     Baltimore town, MD......................      13,503
   6     Northern Liberties township, PA *.......       9,913
   7     Salem town, MA..........................       7,921
   8     Newport town, RI........................       6,716
   9     Providence town, RI *...................       6,380
 10t     Marblehead town, MA.....................       5,661
 10t     Southwark district, PA *................       5,661

  12     Gloucester town, MA.....................       5,317
  13     Newburyport town, MA....................       4,837
  14     Portsmouth town, NH.....................       4,720
  15     Sherburne town (Nantucket), MA *........       4,620
  16     Middleborough town, MA..................       4,526
  17     New Haven city, CT *....................       4,487
  18     Richmond city, VA.......................       3,761
  19     Albany city, NY.........................       3,498
  20     Norfolk borough, VA.....................       2,959
  21     Petersburg town, VA.....................       2,828
  22     Alexandria town, VA *...................       2,748
  23     Hartford city, CT *.....................       2,683
  24     Hudson city, NY.........................       2,584
--------------------------------------------------------------

Home Page