Assisting congregations, groups, and individuals with the Great Commission commanded by Jesus Christ
LINKS PAGE 1
LINKS PAGE 2
40mc_ELURA_elura_canon_um-pdf-
72 pixels per inch
707 5mp
full size H= 26.67 in x W= 35.56 in
post card H= 22.21 in x W= 33.81 in (8.5"x5.47")
crop cover H= 19.46 in x W= 19.92 in (4 7/8" sq)




707 Full Size Postcard Size Cover Size
Skunk Train Card


5.44x8.46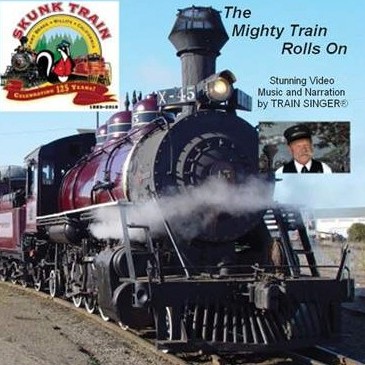 5x5
PhotoDraw
2010\postcard_size_images_samples\images_pd_v-23d0x35d33__DSC02105.mix
Austin_Claim NXCAM TrainSinger SkunkTrain
Details.....Click On Image Above
Historic Petersburg Foundation Sponsors...
Thursday, January 21, 2010 - Ronald Seagrave will give a presentation
on his book entitled Early Artisans and Mechanics of Petersburg, Virginia at
Union Train Station at 7:00 p.m. No charge. The public is invited. For further information.
awc.mp3 anderson-hall Compare 64 years R3VV
May 2 May 9 May 16 May 23 June 28




Click on each slide above to enlarge.
Additional Related Information - click on date below
May 2, 2009 10:00 am - 2:00 pm Downtown Richmond, Va.
May 9, 2009 10:00 am - 1:00 pm Downtown Petersburg, Va.
May 16, 2009 10:00 am - 6:00 pm Parade at 3:00 pm Crewe, Va.
May 23, 2009 10:00 am - 2:00 pm Downtown Petersburg, Va.
June 28, 2009 5:00 pm Trinity Church Petersburg, Va.
Quick Webcast Video Message from Tom & Curtis to Gerry in Leesburg.
The Petersburg Museum of Technology
Verizon TelephonePioneers Musuem of Va Virginia Telephone Museum
Virginia Antique Real Estate - Virginia Historic Homes & Properties
ACS at Trinity Tum Goals 2009 index_logo

Flyer PDF 2 Smokey Wilson Page fonts-1 fonts-2
Mt_RR_name_9m_wmv Tomas_bay_2m_wmv
Smokey Wilson Ministries Va.UM Assy.Ctr VUMAC
wb-2006-7-j ch3_WB_AD_29M Part2_15m
music S_of_L C_in_WW w_a_f m_p i_c
Mason Dixon Productions both locomotives nov 2007
1985 34x
1987-88 22x1
1989 8x1bs
Hunt 21x1cw
1991 3x
SL 2x
Web Sites, Webcast, Podcast, Graphics, Text, Audio, Video, Multimedia Presentations, Training
"Communicating to the Masses"
Good Morning Fellowship - FLYER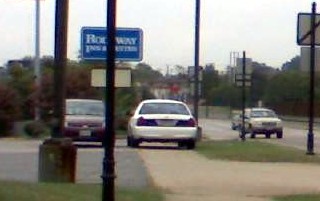 Pending Story and Outcome Video


Number of Views
Saint Francis in the Redwoods Real Estate in Willits
o.r-b-mp-3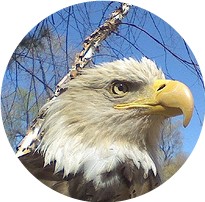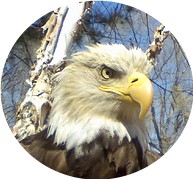 The Old Dominion Chapter of the National Railway Historical Society (NRHS) NRHS Home
A Mother's Prayer-Video-updated.



A private project for dear friends of the Wcast Host in need of prayer.
bus-cards bus-cards-2 bc-sample-2 gospel chickenhouse band band web paage buck vocal #2= Vocal-2
KJV-ENGLISH PUBLIC-DOMAIN-MUSIC-SITE FREEBIES APPLESAUSE INSPIRING
Main Theme Music - mp3 part 1 Main Theme Music - mp3 part 2

---
MUSIC - midi
*AreYouWashedInTheBlood
TRUST_AND_OBAY_MID AllHailThePowerOfJesusNameD
TheSolidRock ThereIsPowerInTheBlood StandUpStandUpForJesusGABR StandUpStandUpForJesusWeBB
StandingOnThePromises JustAsIAmWoodwor HolyHolyHoly BlessedAssurance
---
MUSIC - mp3
---
Churches
Believers Christian Fellowship Church cd-dvd-abel-09-19-06
---
Podcast
site paypal@emaill-admin-pwd-connects-251082149c-251082149d-36012-billy-laura-grandkids4
Connects login-account#4x eno log jude old3601s86xlaura billy x c-card-p5 billy eno james x
eb 1-cus ast_and_ 2-wc ju_and_ curtis@anewnooneno oldeno pp 1-curld--4--4 2 pp 2 wc admin-psd
---
superpages c-at-us_ast-n idearc idearc-media idearc-news
---
Progress Email Address you used:trinity@ Password: 48QN5DN0XB14
---
F bf 0707 send us@cus ano xxxxx F af 0707 = send f@w fwd curtis@cus da account wcastinfo@ya pwd r__v__
OPB_Backup